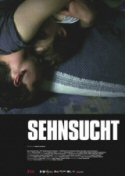 Opening 26 Nov 2015
Directed by: Ben Hopkins
Writing credits: Ben Hopkins, Ceylan Ünal Hopkins
Principal actors: Isa Çelik, Bilge Güler, Serhat Saymadi
Director Ben Hopkins and a small team of filmmakers go to Istanbul to record life in that city of 20 million people. It is a low-paid assignment, which does not include flight tickets. They travel from Germany on a container ship full of micro-wave ovens. Upon arrival in Istanbul (the world's fifth largest city, with the world's sixth most tourists), they immediately begin filming people, streets, and the beautiful Bosporus which runs through the middle of town. They portray illegal immigrants who collect rubbish, Shiites and Sunnis, construction workers, Kurds from Afghanistan, graffiti, new shopping centers built over ancient neighborhoods, long-closed synagogues and more.
Director Hopkins is slowly drawn into the magic of the surroundings and begins to imagine things, such as ghosts, a theory supported by many of the people interviewed. The team returns to Germany, leaving Hopkins behind for three months. He films alone, often at night which gives the film a black and white cast. He talks to an eccentric historian who claims that the country was originally governed by cats. People tell him that there are secret meanings in the graffiti.
Whereas the first part of the film is your expected documentary, the second half reflects more of the director personally and his feelings of "anger and secret sadness." It has less to do with Istanbul, but more of the effect that an extended stay in Istanbul has on Ben Hopkins. The title Hasret -  Sehnsucht, means "yearning" in English.
The German premiere was at the 2015 Hamburg Film Festival. I recommend it to anyone who has visited Istanbul or expects to travel there. It was in English, Turkish, and German with German subtitles. Do not confuse this film with a similar production from 2013 called Hasret – Desire by Michael Hehl. (Becky Tan)  (Becky Tan)